Harnessing Holistic Solutions: The Virtual Plant Product Family Redefining Digital Transformation
Since the process industries increasingly require improved capital efficiency, digitalization may help achieve this by driving operational improvements. The benefits of digital twins on inspection planning, maintenance costs, turnaround, income generation, and safety are significant and immediate. Digital transformation offers these sectors a game-changing opportunity to improve yield productivity, asset reliability, and personnel effectiveness. Digital technologies are being utilized to develop, operate, and maintain plant assets more safely and efficiently. It is believed that 80 percent of plant losses are avoidable, and digital technologies can aid in the capture of some of these losses. An Augmented Reality-powered twin aids in providing a real-time view of the physical item. The Digital Twin powered by Machine Learning for the plants provides a real-time view of asset operation and helps improve reliability and plant tracking.
The Virtual Plant product family is a unique technology package that provides holistic solutions that customers can leverage for planning, scheduling, quality management, cost control, material movement, and shop floor operations. It includes VP Viewer, VP Map, VP Asset Management, VP Document, VP Training, and VP Telepresence modules. Virtual Plant is a suite of different modules which are accessible on different devices, and which allows digital twin of any plant to be accessed in real time. It provides you with immersive virtual access to necessary plant knowledge, such as exact measurements of the structure and dimensions of the equipment. It allows you to evaluate present circumstances readily, but it can also enhance plant management and design.
Our technology allows you to establish equipment inventory on the go by labeling equipment with digital tags to capture repairs, maintenance, or training information. It's simple to share with your maintenance staff. Using a digital tag tool to capture repairs, maintenance, and training information, various media types may be put precisely where viewers will discover relevant content. For example, companies will use a CAD-type, augmented-reality (AR)-enhanced digital twin to assist field workers and subject matter experts working in an office or other location remotely collaborating in real-time to monitor, repair, or improve equipment.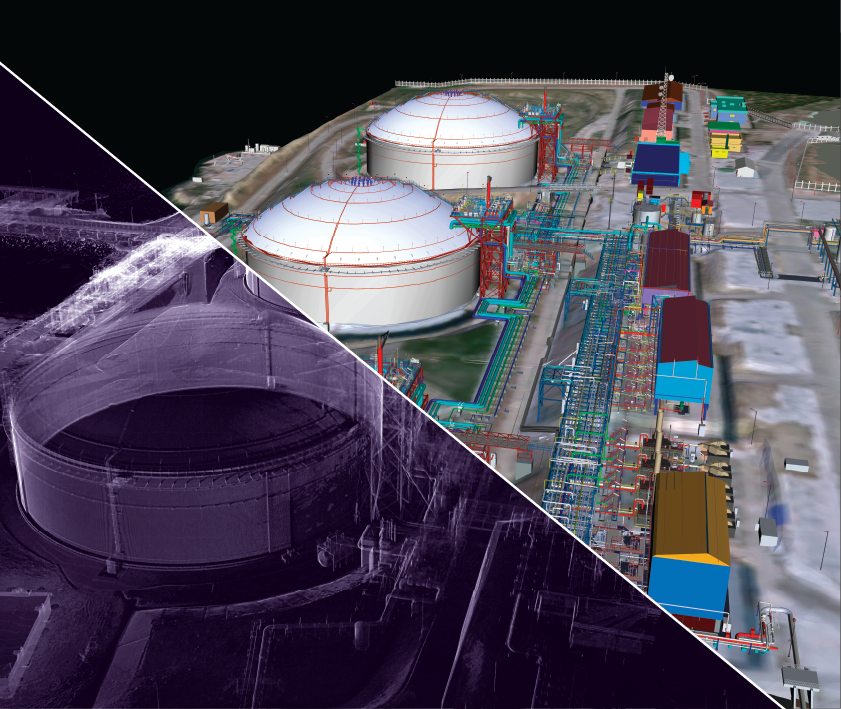 The collaborators may collaborate in a 3D virtual space around the actual piece of equipment by using virtual reality headset. Another advantage is that you may strengthen collaboration with teams from all around the world. Visualization improves communication when discussing current projects on-site and improves efficiency in the inspection and decision-making process. New employees may be subjected to safety training and induction in a virtual environment. A 3D tour improves employee training. Interactive learning, site-specific training, installations, and 24-hour access are among the benefits.